An artist by training, Dr. Peppler is an Associate Professor of Learning Sciences and engages in research that focuses on the intersection of arts, computational technologies and interest-driven learning. In addition to serving as the Director of the Creativity Labs at Indiana University, Dr. Peppler is the Chief Learning Officer at Collective Shift/LRNG, the lead of the MacArthur Foundation's Make-to-Learn initiative, an advisor to the Connected Learning Research Network, and a member of the 2016 and 2017 National Educational Technology Plan Committee, sponsored by the U.S. Department of Education. Peppler was on the original NSF-sponsored Scratch team during the initial design and early study of the Scratch platform. Since this time, she has specialized in studying e-textile design with the LilyPad Arduino.

Dr. Peppler is the recipient of several recent awards, including 2016 Mira Tech Educator of the Year and an NSF Early CAREER recipient, as well as grants from the Spencer Foundation, Moore Foundation, and MacArthur Foundation, among others. Through this support, she has authored over 100 peer-reviewed publications, including the authoring or editing more than 11 book publications. The most recent volumes include the Makeology series as well as the The SAGE Encyclopedia of Out-of-School Learning. Her current scholarly interests include theorizing how changing the tools and materials in today's learning environments can help broaden participation in STEM, particularly among women and minority populations, as well as improve overall learning outcomes.
Media Features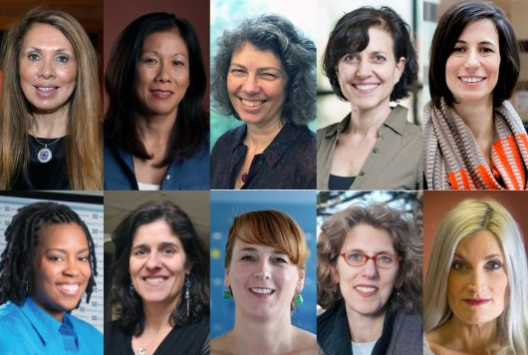 Watchworthy Wednesday, Published online in March 2017
Kylie Peppler is one of 10 Women Championing Connected Learning, honored during Women's History Month by Digital Media + Learning. Follow the link to DML Central to see her video and those of her distinguished colleagues!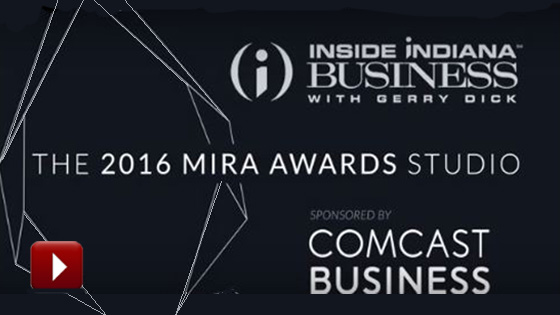 MIRA Tech Educator of the Year, Awarded April 23, 2016
Dr. Kylie Peppler, Indiana University School of Education, is incorporating artistic creativity into STEM fields immersion. In this video, Peppler explains how she has worked to understand the connection between arts and technology in learning and how her work is essential in attracting children, especially girls, into STEM fields.
Research Interests

Arts Education

Computation

Computer Science Ed

Constructionism

Creativity

Design

DIY (Do It Yourself)

E-Textiles

Informal Learning

Interest-Driven Learning

Maker Culture

New Media

Scratch Programming

Systems Thinking

Wearable Computing

For a sortable list of work related to my research interests, please see the publications section of this website.
Education
2007–2008: Postdoctoral Research Associate — University of California, Irvine

Uncovering Literacies, Disrupting Stereotypes: Media Arts Practices of Youth with (Dis)Abilities
Supervisor: Mark Warschauer
2007: Ph.D. in Education — University of California, Los Angeles

Dissertation: Creative Bytes: Literacy and Learning in the Media Arts Practices of Urban Youth
Committee: James Catterall, Yasmin Kafai, Ernest Morrell, and C.E.B. Reas
2002: B.A. — Indiana University, Bloomington

Psychology, French, and Studio Art
Academic Appointments

2008 - now
Indiana University Bloomington
Appointed July 2015:
Associate Professor of Learning Sciences
As Director of the Creativity Labs at Indiana University (www.creativitylabs.com), I bring together educators, designers, artists, and learning theorists interested in constructionist and hands-on, design-based learning. The lab focuses on computational tools and materials that support learning by leveraging youths' interests in digital culture, design, and making.
Much of my current thinking around making and interest-driven learning is highlighted in my report for the Wallace Foundation, New Opportunities for Interest-Driven Arts Learning in a Digital Age (2013), which showcases how today's youth learn on their own time and according to their own interests through digital production tools and social media. I also collaboratively designed curricula with the National Writing Project—a four-volume series called Interconnections: Understanding Systems through Digital Designs (MIT Press)—that investigates how designing digital stories, e-fashion, e-puppetry, and videogames in and out of school can help youth connect to core systems thinking concepts emphasized in the Common Core and Next Generation Science Standards (Peppler, Gresalfi, Salen Tekinbaș, & Santo, 2014; Peppler, Salen Tekinbaș, Gresalfi, & Santo, 2014; Salen Tekinbaș, Gresalfi, Peppler & Santo; Peppler, Santo, Gresalfi, & Salen Tekinbaș, 2014).
Understandings from projects like these, in addition to several studies funded to study emerging maker communities by the National Science Foundation, the Wallace Foundation, the Spencer Foundation, the U.S. Department of Education, the John D. and Catherine T. MacArthur Foundation's Digital Media and Learning Initiative, and others have guided my current research. A primary focus of this work is on an emerging community of makers creating computational textiles (or e-textiles)—textile artifacts that are computationally generated or that contain embedded computers like the LilyPad Arduino—which capture youths' pre-existing interests in new media, fashion, and design while supporting learning and creativity in computer science, arts, design, and engineering. My recent research findings indicate that introducing such novel, cross-disciplinary technologies can broaden participation, particularly by women as well as improve learning outcomes (Buechley, Peppler, Eisenberg, & Kafai, 2013; Peppler, 2014).
While the major focus of my work is studying how new technologies support learning, I also design new learning environments and educational applications. Most notable of these design efforts is BioSim, a participatory simulation enhanced with e-puppetry that provides a context for classroom teachers to enable embodied, first person explorations of complex biological systems (Danish, Peppler, Phelps, & Washington, 2011; Peppler, Danish, Zaitlen, Glosson, Jacobs, & Phelps, 2010). These pilot designs have been featured in a host of Do-It-Yourself (DIY) outlets, including Craftzine.com, Instructables.com and MAKE magazine and have won numerous awards within these communities.
2007
Postdoctoral Research Assistant
During my postdoctoral research position with Dr. Mark Warschauer, we collaboratively investigated the utility of the Scratch visual programming environment for non-dominant learners. Together, we found this to be a highly motivating introduction to computer programming for children who would otherwise not engage with this important practice (Peppler & Warschauer, 2012). In addition to notable benefits for English Language Learners, we found Scratch to be an effective tool to foster traditional literacy development for students with a range of disabilities but particularly those with cognitive disabilities.

2002 - 2007
Graduate Research Assistant: UCLA
A natural extension of my arts background came through my work with Dr. James Catterall, where I investigated the nature of arts learning in several notable projects funded by the Ford Foundation as well as the US Department of Education. In this work, we explored how childrens' creativity and worldview was positively impacted by High-Quality Visual Arts Education (HQVAE). We also worked to create new measures for a range of arts learning, as well as document and evaluate rich models of arts education.
Seeking to forge an understanding of how new technologies are transforming the arts, I began working with with Dr. Yasmin Kafai and Dr. Mitchel Resnick on the NSF-sponsored development and early study of the visual programming language, Scratch (scratch.mit.edu). Scratch was developed specifically for marginalized youth to develop fluency with computational technologies. What this mediated interface provides for youth (and what makes it fundamentally different from other programming languages) is an emphasis on media manipulation, which supports programming activities that resonate with the interests of youth, such as creating animated stories, games, and interactive presentations (Peppler, 2010; Kafai & Peppler, 2011; Peppler, Warschauer, & Diazgranados, 2010; Peppler & Kafai, 2010).
My dissertation work, sponsored by a fellowship from the Spencer Foundation, merged my interests in the arts and computational technology to examine into the ways in which a community of under-represented youth at a Computer Clubhouse (Kafai, Peppler, & Chapman, 2009) in South Los Angeles cultivated deep learning of core computer science and media arts concepts in Scratch (Peppler, 2007). This research was one of the first to assert that this type of learning in the arts and computer science can occur in informal learning communities (Maloney, Peppler, Kafai, Resnick, & Rusk, 2008a; Peppler & Kafai, in preparation). I have since written extensively to the arts and computer science education audiences on this subject, calling for curricula to focus on the "new fundamentals" of computer programming in the arts education curriculum (Peppler, 2010a/b). Such initiatives blend the arts with computation (a foundational concept of computer science and engineering fields).
The online Scratch community has since grown to showcase millions of projects and the design work for Scratch was awarded the Eliot Pearson Award for Excellence in Children's Media in 2008 and an Honorable Mention in the Digital Communities category of Prix Ars Electronica (one of the most distinguished awards in new media), in which my contribution to the early work on Scratch was recognized.
Publications
Filter publications by research type:
SHOW ALL

Suggested Readings

E-Textiles & Maker Culture

Arts & Creativity

Scratch & Computational Media

Games & Social Media

Interest-Driven Learning

Systems Thinking
In Preparation:
2018
2017
2016
2015
2014
2013
2012
2011
2010
2009
2008
2007
2006
Honors & Awards
Early Career Alumni Award (2017) from Indiana University's Department of Psychological and Brain Sciences
MIRA Tech Educator of the Year (2016) from TechPoint, the growth initiative for Indiana's tech ecosystem, which honored Indiana's best companies, entrepreneurs, educators, and other leaders for their technology excellence and innovation during the 17th annual Mira Awards gala.
Outstanding Junior Faculty Award from Indiana University (2014). The awards, presented by the Office of the Vice Provost for Research and the Office of the Vice Provost for Faculty and Academic Affairs, honor tenure-track faculty who have begun to develop nationally recognized research or scholarship programs and devoted productive time to teaching and service, but who have not yet achieved tenure.
"Be Great!" Award Recipient (2012) from the Boys and Girls Clubs of Bloomington in recognition for volunteer work technology lab work
Indiana Governor's Award for Tomorrow's Leaders (2009). Top Award given to outstanding young leaders in the state of Indiana who have shown exemplary leadership under the age of 30
Honorable Mention in Prix Arts Electronica in Community Art for work on the Scratch Online Community (2008). One of the highest international awards in the digital arts community
Group Volunteer of the Year (2008) at the Boys and Girls Clubs of Bloomington for outstanding service to the organization
UC Presidential Postdoctoral Fellowship (2007-2008)
Spencer Dissertation Fellowship for Research Related to Education (2006-2007)
Courses Taught
Constructionism (ED P631), Indiana University
Graduate Topical Seminar: Designs for Change (ED P674/Formerly P650), Indiana University
Graduate Topical Seminar: Learning in New Media (ED P574), Indiana University

Online Graduate Topical Seminar: Learning in New Media (ED P574), Indiana University

Apprenticeship in the Learning Sciences (ED P573), Indiana University
Educational Psychology for All Grades (ED P254), Indiana University
Culture, Technology, and Human Development (ED 194B), UCLA
Culture, Communications, and Human Development (ED 194C), UCLA
Quantitative Statistics (PSYCH P211), Indiana University
Neural Bases of Human Behavior (PSYCH E105), Indiana University
Introductory Psychology (PSYCH P101), Indiana University